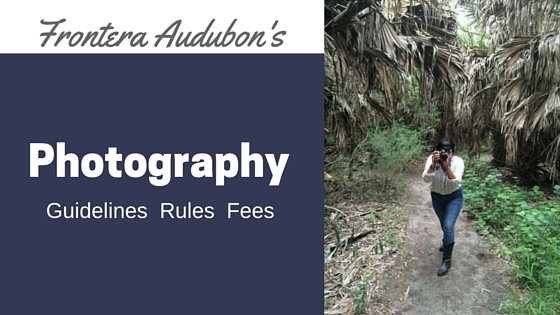 Guidelines
Visitors to Frontera Audubon are welcome to take photos and shoot videos for personal use. These photographs and videos are not to be used for commercial purposes.
Professional photographers and their clients are welcome to capture life's special moments utilizing the beautiful backdrop of nature. Frontera Audubon offers many scenic views including the exterior of the Skaggs House, trails, water features, native plantings, gardens, ponds, an overlook, and the boardwalk.
All professional photographers must contact Frontera Audubon in advance to receive authorization for photographing or filming of any kind.
Rules
*During normal operating hours, visitors are welcome in our public areas.  We ask that
photographers and their clients be courteous to the public and not block pathways or other
areas.
*Please stay on pathways,  pavement, or mowed lawn areas.  Do not walk on mulched or planted garden beds or off the trails into the vegetation in the Thicket or orchard.
*Ask permission to bring in furniture or other items. (Balloons are not permitted.)
*Please do not take anything from our site.  Return items to where you found them.
*Check in at the Visitors' Center at each visit to complete the proper form. For after-hours
shoots, please contact a staff member beforehand.
Fees
Portrait Photography
(Wedding, family, engagement, senior class, business, quinceanera, etc.)
Fee:  $20 per hour
+ an additional $10/hr. for after-hours shoots
-Admission for all members of the group
-Changing area available inside   Visitors' Center
-Access to the Thicket & Boardwalk
Photographer's Yearly Membership
For $100 a year, this membership is available to professional photographers and includes the following:
-Access to our grounds for photo sessions anytime during regular business hours for one year
-Free entry for photographer and clients
-Up to twelve photo shoots per year
-The opportunity to reserve the site for after-hours shoots at $10 per hour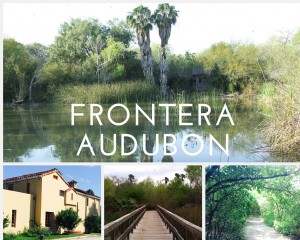 Frontera Audubon
1101 S. Texas Blvd.
Weslaco, TX 78596
956-968-3275
fronteraaudubon@gmail.com
website: www.fronteraaudubon.org
facebook.com/frontera.audubon
Twitter: @fronteraaudubon
Instagram: @FronteraAudubon