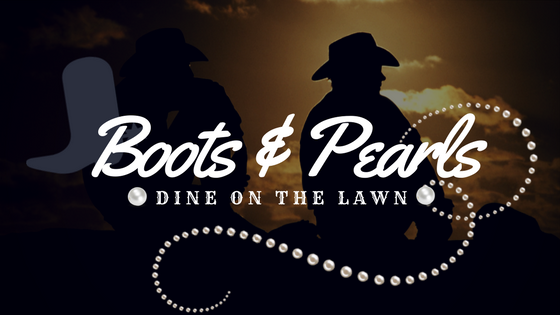 Dine on the Lawn- Boots & Pearls
Tickets $50
Thursday, May 4th, 2017
7 p.m.
Live music! Silent auction! Great Food, Great drinks! Join us for a boot scootin' good time! To benefit Frontera Audubon.
For more info, please call 956-968-3275.
PURCHASE TICKETS VIA PAYPAL:

BIrd banding presentation with Mark Conway



Saturday, April 1st




2 p.m.




$3/ Free for Frontera Audubon Members



Mark Conway is a bird bander and teacher from Harlingen Texas. He moved to the Lower Rio Grande Valley twenty one years ago and has been banding birds since he arrived. Mark bands at several locations in the Valley, including Atascosa National Wildlife Refuge, Texas Parks and Wildlife's Arroyo Colorado Unit, The Nature Conservancy's Southmost Preserve, Quinta Mazatlan in McAllen and Cactus Creek Ranch. Mark's current areas of research are Seaside Sparrows, Clay-colored Thrushes, Common Yellowthroats and winter site fidelity among passerines. He also helps compile the Harlingen and Laguna Atascosa Christmas Bird Counts, runs a Breeding Bird Survey in the Valley and birdwatches as time permits.
He has a bachelors and a masters degree in Biology for Stephen F. Austin State University in Nacogdoches Texas.
Join Mark Conway at Frontera Audubon for a presentation and talk on the process and importance of Bird Banding. This will NOT be a bird banding demonstration.

Chakra yoga

Tuesdays at 6 p.m.
$8
Cleanse, purify and activate your abundant energy sources with our 7-week Chakra yoga series. We will focus on aligning our physical form with our Spiritual Centers requiring a mindful approach. This integrated practice will unite and empower our whole self. All are welcome for we all deserve to open ourselves up to the divine energy all around us.
What are Chakras?
Chakras are centers of energy, located on the midline of the body. There are seven of them, and they govern our psychological properties. The chakras located on the lower part of our body are our instinctual side, the highest ones our mental side.
Punch cards will be provided, receive a punch at each class. You can pick up a punch card at our next Moonlight Yoga class.
Join us for the first 6 classes in the series and enjoy the 7th class FREE!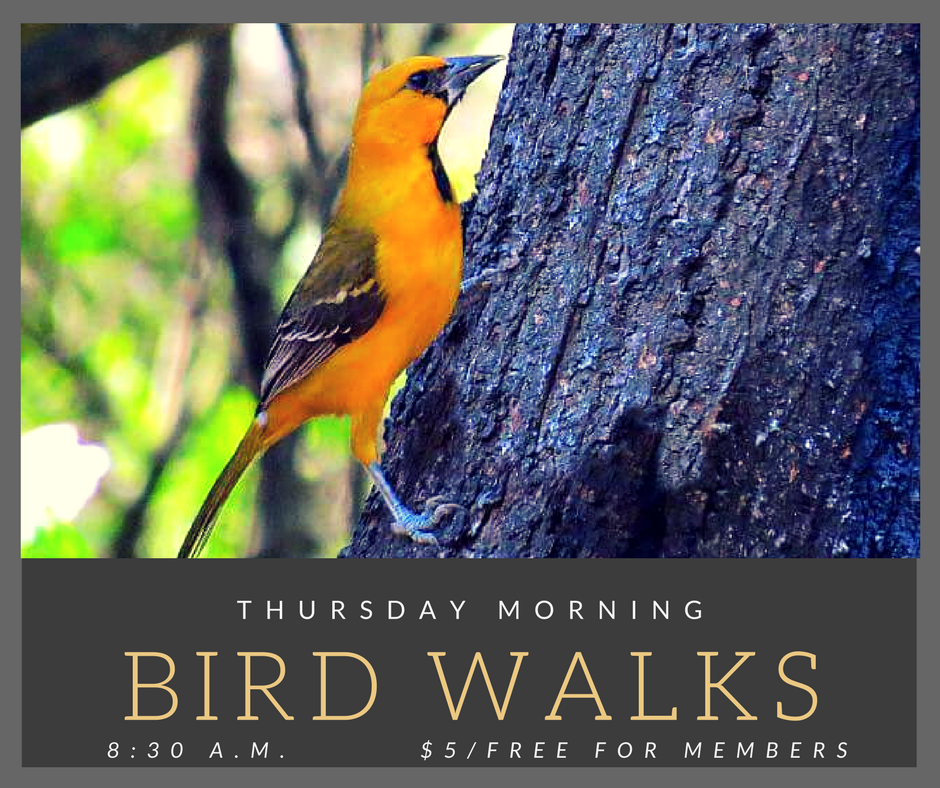 Morning Bird Walks with Ernest Herrera
Thursdays at 8:30 a.m.
$5 / Free for members
Join an experienced naturalist for a walk through our thicket. We'll focus on birds, but if something else cool catches our eye, we'll check it out too! Half of the species found in the entire United States have been spotted here in the Valley! Rarities in recent years have included Blue Bunting, Crimson-collared Grosbeak, and more!
Frontera Audubon




1101 S Texas Blvd




Weslaco, Tx 78596
Office: 956-968-3275