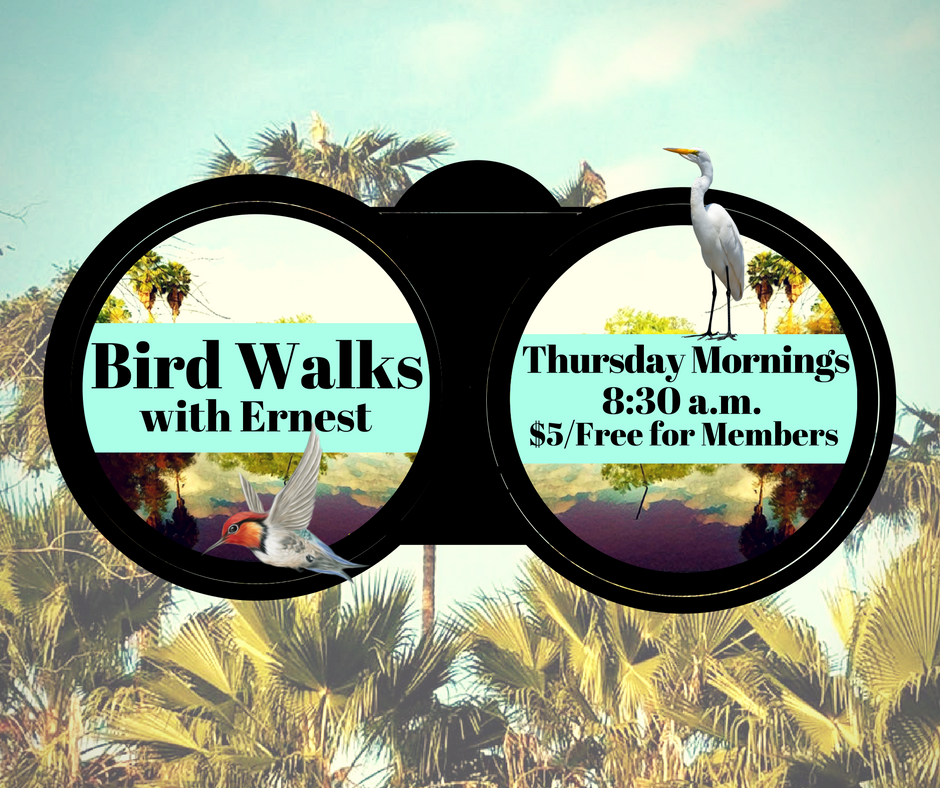 Morning Bird Walks
Thursdays at 8:30 a.m. (moved from Fridays)
$5 or Free for Frontera Audubon Members
Join an experienced Naturalist for a walk through our Thicket. We'll focus on birds, but if something else cool catches our eye, we'll check it out too! Half of the species found in the entire United States have been spotted here in the Valley! Rarities in recent years have included the Blue Bunting, Crimson-collared Grosbeak, and more!