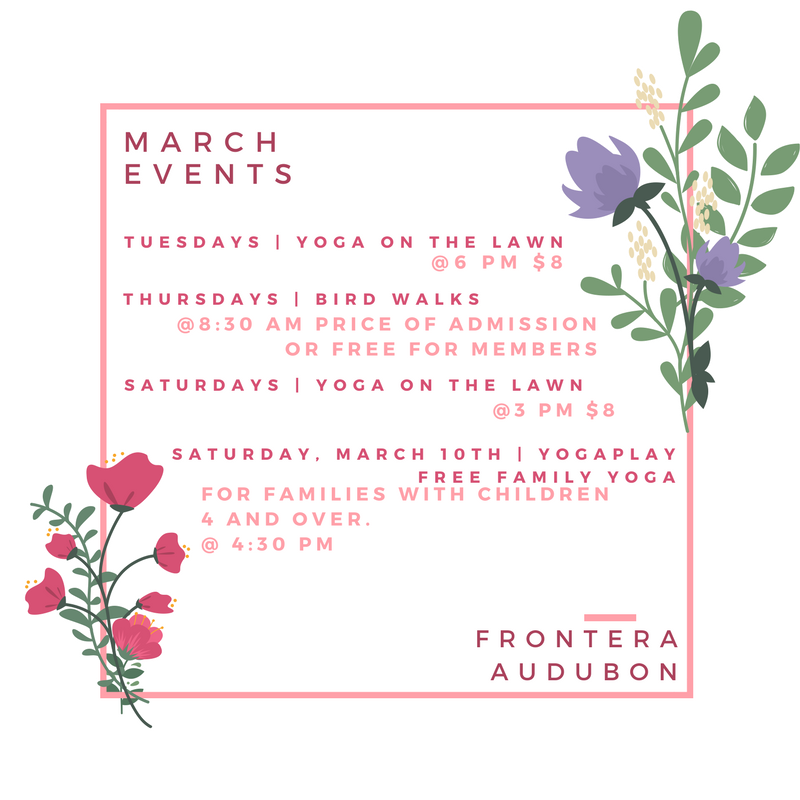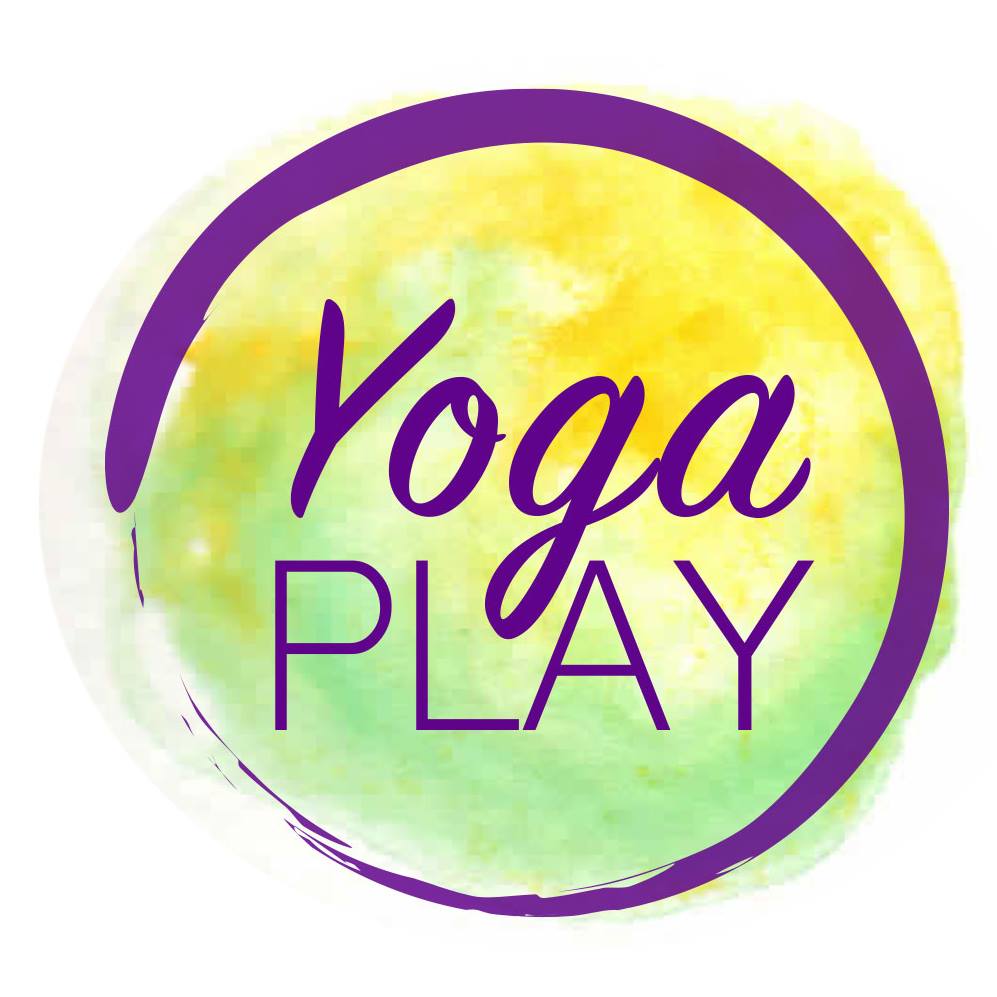 YogaPlay| Free Family Yoga at Frontera Audubon
Saturday, March 10th at 4:30 pm
Free, Registration required.
Join YogaPlay for a free family yoga class in the front lawn at Frontera Audubon! Class consists of fun yoga activities for families with children 4 and over. All tickets and signups will be handled by YogaPlay. Please register to reserve your spot by clicking the ticket link below. Space is limited.
Tickets: https://www.hisawyer.com/yoga-play/schedules/activity/camp/322733
YogaPlay Facebook page: https://www.facebook.com/yogaplaytx/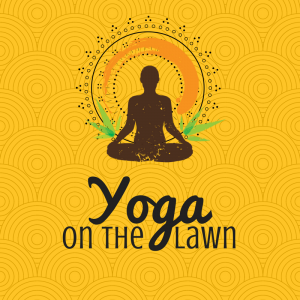 Yoga on the Lawn
Tuesdays at 6 pm & Saturdays at 3 pm
$8Conclude your day with a gentle and relaxing vinyasa flow while surrounded by beautiful scenery. Let the natural serenity surrounding you guide you into a blissful state as Brittany Castro leads a beginners series applicable for all levels. This is an open, understanding environment that warmly welcomes one and all and together we can strive for peace and progress.**If you'd like to join our group text strictly for yoga to get updates on class changes or events in real time please send us an email with your name and phone number to: Fronteranature@gmail.com**
---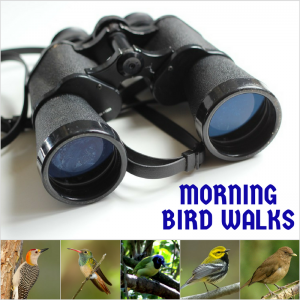 Morning Bird Walks
Thursdays at 8:30 am
Price of Admission or Free for MembersJoin an experienced naturalist for a walk through our thicket. We'll focus on birds, but if something else cool catches our eye, we'll check it out too! Half of the species found in the entire United States have been spotted here in the Valley! Rarities in recent years have included Blue Bunting, Crimson-collared Grosbeak, and more!