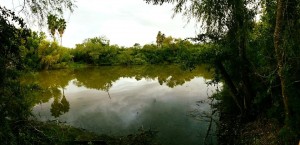 "You have wonderful habitat here. We are lucky to have this place—we need places like this…the wildlife needs this." —An avid birder and  longtime Frontera donor
Dear Friend of Frontera Audubon,
You know what it means to appreciate and preserve nature and wildlife. You know because you are already taking action.
YOU HELP
Your annual support for Frontera Audubon helps families and individuals discover and benefit from experiencing nature. With your generous help we have grown our programs this past year.  We have been able to serve 206 new families and individuals in the Rio Grande Valley since the summer alone!

Programs such as Free Family Nights on Thursday, Yoga on the Lawn, Creatures in the Night evening walks, Bird Walks with Ernest, and Painting Classes for Children have stirred interest among the community and we are seeing an increase in visitation during typically slower months.  Folks who have never visited Frontera are taking notice and getting involved!
YOU CARE
You know that preserving small tracts of wildlife habitat like Frontera's 15 acres is critical, now more than ever, especially since over 95% of our native habitat in the Rio Grande Valley has been lost to urban development. Being an urban park, it's even more important for both wildlife and humans to have a haven such as Frontera.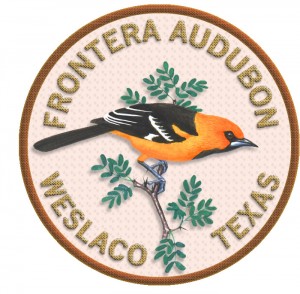 Those we serve are our future leaders who will continue to revere and protect our ever-important natural and historical resources. That's why it's so critical to introduce more people, a new generation, to Frontera through programs and experiences that will foster a love of the outdoors and its inhabitants.
YOU LEAD
As an annual donor, you are taking the lead by upholding Frontera's efforts to maintain the Thicket forest and offer educational programs for children, families and individuals.
As you consider the size of your year-end gift, please think about the magnitude and the importance of the challenge you and I are facing:
Our community still needs to understand and believe in the importance of preserving habitat for wildlife and the critical necessity of nature parks and green spaces for human health and wellbeing. Every week new people discover Frontera Audubon, saying, "I never knew this park existed and I live just down the street."
One such family recently discovered Frontera as a wonderful place to bring their children, and therefore have been impacted by your generosity.
George and Jessica Handley brought their two small children, Olivia, 6, and William, 2, to Frontera's weekly Free Family Night recently. The family participated in a scavenger hunt that evening and have since become regular visitors of the park.
George says, "Having Frontera Audubon nearby gives my son and daughter another place to explore, to have an outlet right in the middle of the city. Their awareness of their surroundings has been heightened, and it's something they can do instead of staring at a computer screen. They can't wait to see what's around the corner, whether it's a rabbit or a squirrel or a tree."
Because of people like you who give, care and lead, families like the Handleys can bring their children to discover wildlife during one of our programs. People who need relaxation and rejuvenation  can enjoy an evening of yoga on the lawn with the cool breeze blowing and wild parrots flying over. Thousands of avid birders can come from across the U.S., Canada and Europe to see rare sightings like the Blue Bunting or the Crimson-collared Grosbeak seen this past winter in the park.
Please take a moment right now to write as generous a check as you can—and return it to us today in the enclosed self-addressed envelope.
As we look ahead to the new calendar year, we have to calculate how much funding will be available for programs and outreach. It will help so very much if we can have your year-end gift in hand by the 31st of December. Furthermore, your gift will also be matched by generous donors (up to $10,000) if received by December 31st!
You may use the enclosed card to tell us what level of support you wish to give. Thank you again for your generosity and gifts of support over the years!
With our warmest regards, and best wishes for your health and happiness in 2017,
Sarah Williams-Salazar
Executive Director

P.S. Don't forget, your gift will go twice as far this year, thanks to generous donors who will match it if received by December 31st! Will you consider a special, tax-deductible year-end gift of $100 or more? DONATE HERE