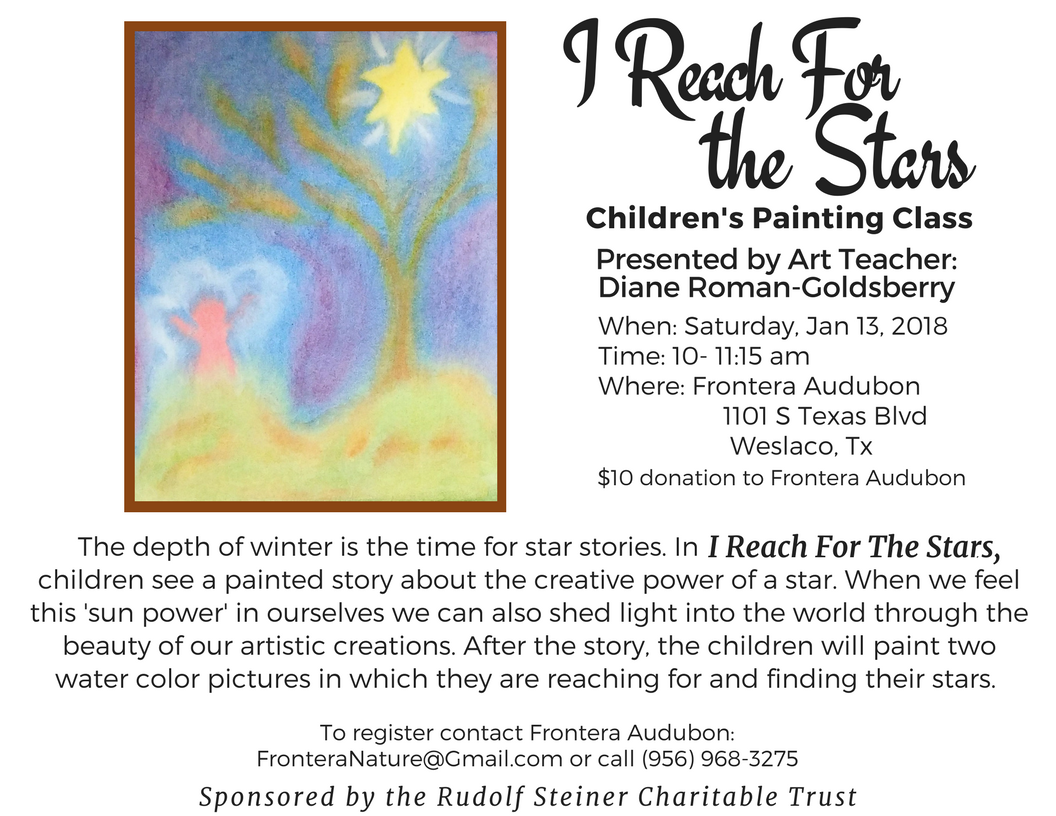 ---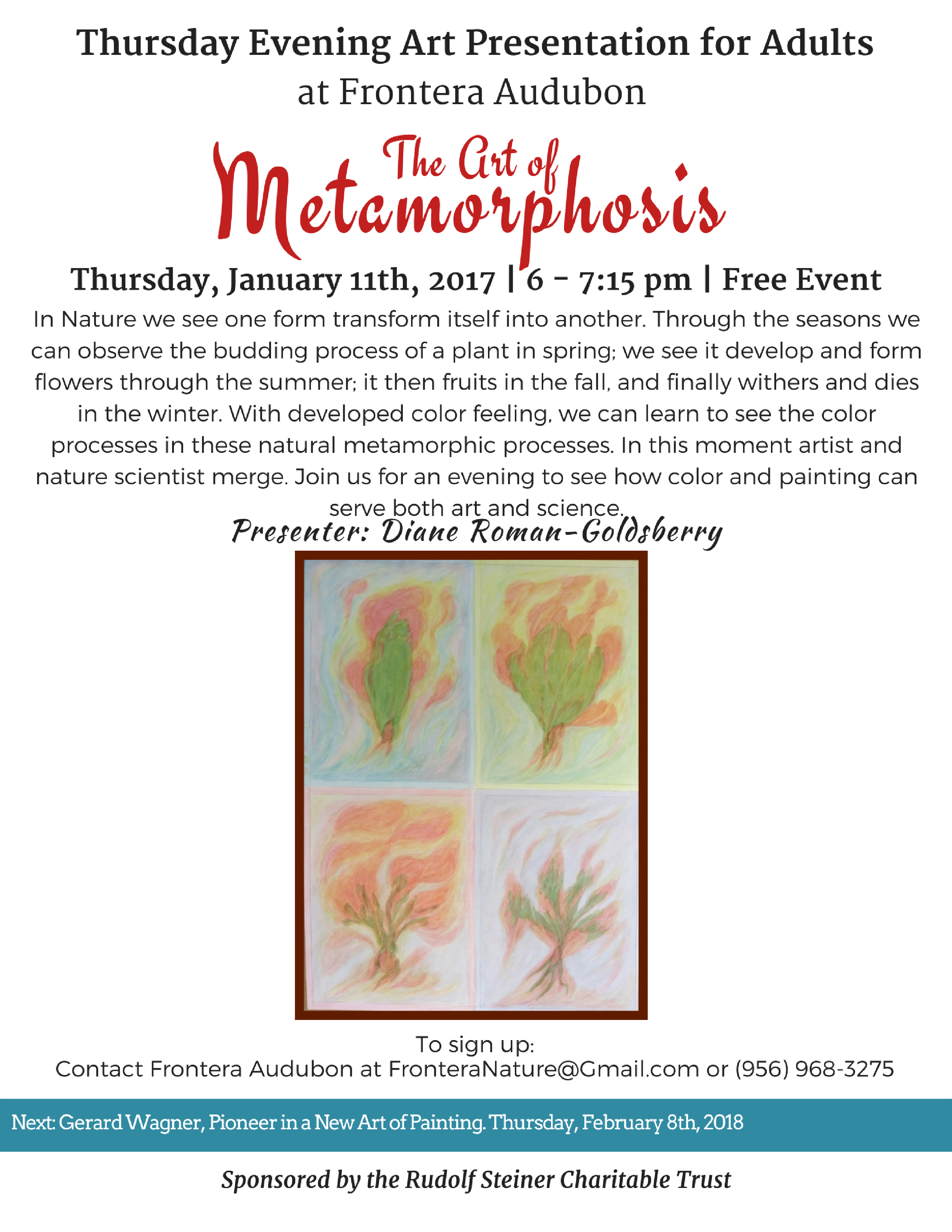 ---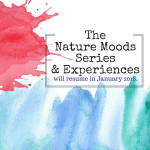 The Nature Moods Series & Experiences
Painting the Nature Moods: The most important watercolor painting exercises are the Nature Moods. When painting these exercises, the children experience examples of how color processes are also nature processes. This helps them to connect with the world around them in
a very real and truthful way.
Art and nature are expressions of each other and belong together. When children experience painting as a nature process they form a direct creative link with the world around them. Our nature mood painting exercises bring these experiences to the children.
The Nature Moods & Experiences at Frontera Audubon: Classes will be offered every Thursday at Frontera Audubon throughout December. Space is limited so pre-registration is required to ensure your child(ren) have a spot. To register please send an inquiry to FronteraNature@Gmail.com. Make sure to include your child's name, age, along with your name & contact info. Class is $10 per child/per class.
About the instructor: In addition to the Nature Moods & Experiences program, Diane Roman-Goldsberry offers a Children's Watercolor Painting Class one Saturday a month at Frontera Audubon. Be on the lookout for her Free Thursday Evening Adult Art Presentations once a month, as well.